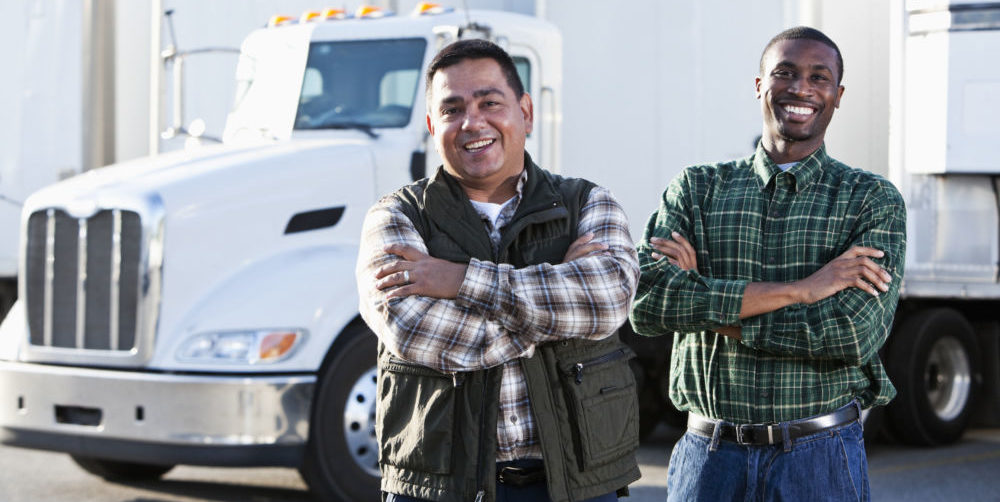 It seems like every year we celebrate more and more holidays. Some are a little silly, like National Chocolate Milkshake Day on September 12th. Others, such as National Truck Driver Appreciation Week, highlight often overlooked and under-appreciated members of the workforce. This week choose to celebrate the men and women who help keep America running, our truck drivers.
Brief History of NTDAW
For 29 years National Truck Driver Appreciation Week celebrations has put the spotlight on some of the hardest workers our country has to offer. The American Trucking Association, ATA, started National Truck Driver Appreciation week because truck drivers were often overlooked as vital members of the workforce.
Without truck drivers, most stores and warehouses would be empty. Retail as we know it would not exist.
Through long hours and countless miles, these drivers keep the economy moving forward. The week-long celebration often stretches into several weeks or even a month for many of the companies that interact regularly with truck drivers.
Perks For Drivers
This year is no exception. Several national chain truck stops, including Love's Travel Stops and Pilot Flying J, are extending their driver appreciation celebrations through all of September.
Love Travel Shops will be giving out bonus "My Love" points to frequent customers and Pilot Flying J has been celebrating drivers since August 24th with similar points-program bonuses.
Additionally, many companies in the trucking industry are hosting events to benefit truck drivers.
National Truck Driver Appreciation Week is September 10th to September 16th. Make sure to take the time the week to thank truck drivers for their hard work and dedication.
Interested in joining the hardest working sector of American industry? Diesel Driving Academy is ready to help! DDA offers Class A CDL Training in Louisiana and Arkansas. Campuses are located in Shreveport, Baton Rouge and Little Rock. To learn more, head over to our Admissions page!