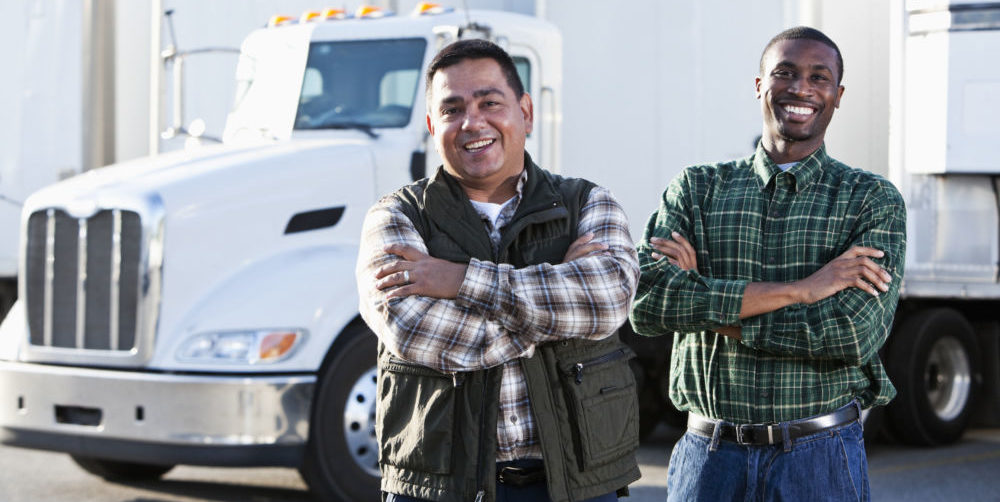 If you've ever thought about starting a career in the trucking industry, it's probably a safe bet you've really only thought about the solo life as an over-the-road (OTR) driver. But, you may want to consider the advantages of team driving.
Working as a Team
Team driving can be an exciting opportunity. But, living and working together with your driving partner can be frustrating and complicated without clear roles, and communication. Some people choose to team up with a friend they've met during training or on the job. Often times spouses will get their CDL together so they can drive as a team. Many companies offer a Team Match program to pair you up with a co-driver who has similar preferences.
No matter who you are riding with, it is important to have a productive partnership. It's important to communicate, have open discussions, and get to know one another. After all, you have to count on each other to be a responsible, reliable trucking team partner.
More Miles, More Money
One of the benefits of team driving is being able to log more miles – which means more money! Since there are two people to split up driving time, that means you can log longer hours on the road with fewer stops.
Some trucking companies even offer different incentives or sign-on bonuses that are specific for teams. They may also offer a higher per-mile pay rate, or even priority dispatch – meaning you'll get out on the road faster – which also earns you and your partner more money.
Rules of the Road
Of course, just as with solo drivers, all FMCSA rules apply for team drivers. These rules determine the number of hours you can drive at a time, and the required amount of rest stops you must take before taking your turn to drive again. When considering team driving, it's important to note those rules, as well as stay updated on any rule changes you may encounter as a team driver.
Being a truck driver is a tough, yet rewarding career and can be a great adventure! If you're looking for the experience of traveling the country but don't necessarily want to go it alone, consider the benefits to working with a team member by your side.
Let Diesel Driving Academy help you find your path in the trucking industry! For more information on our CDL training programs, financial assistance, or job placement programs, contact us today! 1-800-551-8900