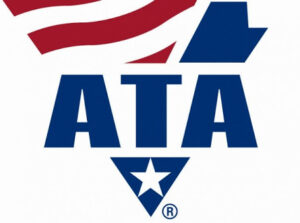 According to the American Trucking Association, for-hire trucking companies had about 50,000 fewer drivers in 2015. The shortage continued in 2016 and the ATA expects this trend to continue for years to come. Truck drivers across the nation are retiring or shying away from the profession because of the demands of the job.
A recent story by KTBS3 shows why truckers quitting means more jobs in the ArkLaTex.
"There is a population of workers that will tell you their job is to move the world. We're talking about truckers and a number of these "world movers" across the nation are calling it quits. That means there are lots of jobs up for grabs right here in the ArkLaTex.

In our great country people don't realize everything is moved by trucks and because of that truckers are really needed," said 62-year-old truck driver Alonzo Brown.
At Diesel Driving Academy, we offer different CDL programs to suit individuals at various skill levels. Our school also partners with trucking companies that send recruiters in to meet with students, and most students accept a job offer even before graduation.
DDA student Alvin Breedlove has already signed up to get in on the available jobs and live the dream of moving America.

"I've never been out of the state of Louisiana so I wanted to travel a little bit and see what it feels like to actually get around and see nicer things because it's a beautiful world," said Breedlove.
We also have Financial Aid assistance programs to help cover training costs. New drivers who want to travel and are willing to put in the work will likely have a job after completing about 20 weeks of training.
---
Article reposted with permission from Devon Patton, Anchor KTBS3
Read the full story at KTBS.com – Shreveport, LA News, Weather and Sports