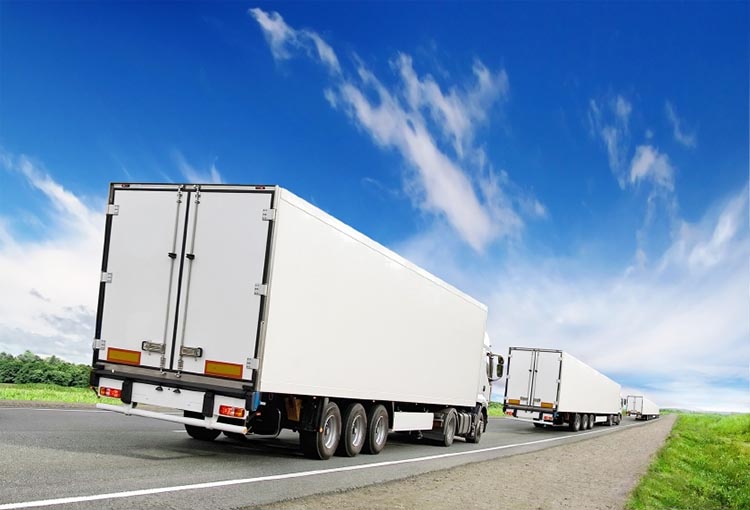 Driving a car has its challenges. Driving a semi is even more challenging. The size and length of your truck can make it hard to safely share the road when driving next to other big vehicles and cars. Check out this list for tips to safe road sharing with cars and other semis.
Challenges
Size: The size of your truck makes driving harder than normal, especially on busy roads, when making turns, or when sharing the road with other semis and trucks.
Speed: Because your truck is so large, you already know that it can take longer to stop, slow down and react to road conditions in a semi. Even seasoned drivers face these challenges when driving semis and other large trucks.
Vision: Blind spots in any car make seeing other cars more difficult, but blind spots are worse in semi trucks because of their size and length.
Tips
Keep Watch: When you drive for long stretches of time, it's easy to forget to stay sharp and look out for dangers on the road. Stay alert at all times and make sure to take breaks when you start to feel exhausted or drained. It's especially important to keep an eye out for other semi drivers who might be exhausted and in need of rest. Remember to always check for blind spots to avoid any accidents.
Be Prepared: If you see an accident or something happens on the road, make sure that you know how to respond. Stay safe by knowing who you're going to call and have an emergency kit in your truck at all times. If you drive a consistent route, make sure you know where emergency services are.
Follow Rules of the Road: Because you're a professional driver and you've had a good share of training and practice, you probably know the rules of the road. Make sure to stick to those rules and other safety precautions every time you step into the cab. For example, keep at least four seconds of distance between your truck and other drivers on the road and make sure that you always pass on the right.
If you have any questions about safety or driving contact us to learn more. Diesel Driving Academy proudly provides Class A CDL Training in both Louisiana and Arkansas.