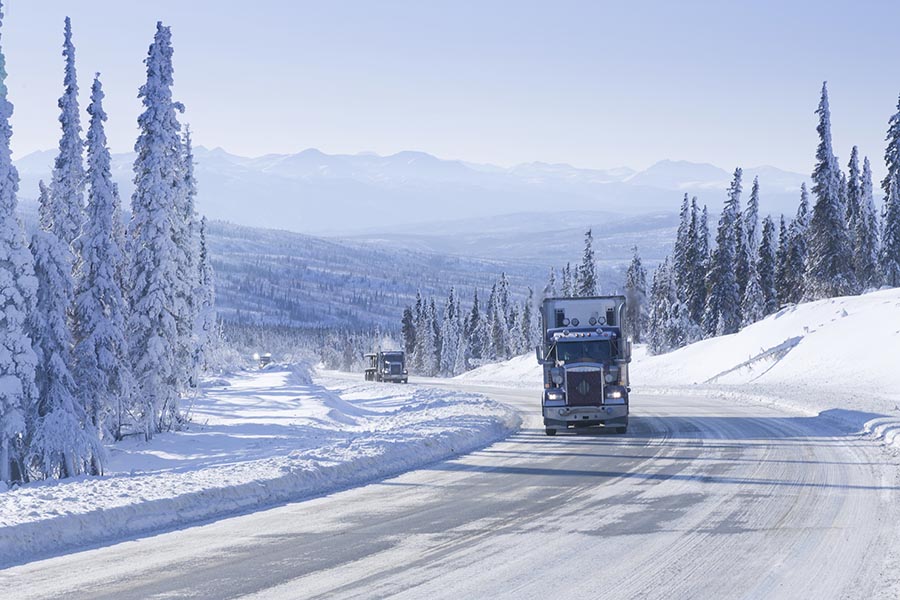 The holiday season is here! That means it is time for parties, gift exchanges, and the celebration of traditions handed down from generation to generation. While traditions are valuable, and the holidays are important to celebrate, those with careers that require year-round work often celebrate the holidays in different ways. Important work doesn't stop, even on Christmas Day. However, there are still ways to enjoy the holidays even as an over-the-road truck driver.
1. There's an App for That
One thing that most holiday celebrations have in common is that loved ones gather to talk, laugh, and spend time together. While spending time with those you love face-to-face is special, it is still possible to do so while apart. Take advantage of free applications that are designed specifically to help people connect and talk. For example: start a group chat with your friends or family members and recall old times together, use the Snapchat application on your smartphone to send funny pictures or short videos to your children or significant other, or Facetime your parents and let them know that you're thinking of them.
2. Celebrate When You Can
Christmas always falls on December 25th and New Years Day on January 1st. However, there's no reason that you can't celebrate these holidays before or after the actual date. A holiday is much more than just the day of. If your schedule requires you to travel on the holidays, plan a different day with family members and friends where everyone can come to celebrate and spend time together. Take the pressure off the day itself and focus on making time for family and friends whenever you can. If you consistently work on a specific holiday, it could be an opportunity to create a whole new tradition by celebrating on a certain day every year.
3. Get the Best Gifts
Truck drivers should take advantage when shopping for gifts. Traveling to different states means having access to stores that aren't available in your home-town. Plan out extra time when you travel to shop for the perfect gift. If you don't have enough break time to stop and shop, order gifts online. You can do your shopping at a stop and have them ordered directly to your house to save time.
Remember, your job is an important one. While it is not always possible to spend every holiday with loved ones, you can still enjoy the holiday season by making an effort to stay in touch with friends and family. Plan time to celebrate each holiday when you can be home, and take advantage of your traveling by snagging up unique gifts. Get creative this holiday season and make sure to remember that family and friends are more important than a day, event, or tradition. Happy Holidays from all of us at Diesel Driving Academy!