You're looking to become the best truck driver you can be, starting now, in truck driving school. You make it to all of your sessions, you're going to stick it out until the end of the course, and you know that doing it right is the key to making it as a truck driver.
But did you know you could do even more? If you're that trucking student outlined above, chances are good you do know that, and you are looking for ways to supplement your driving instruction and practice. One way to do that is to immerse yourself in the trucking culture outside of class. That might mean finding other truck drivers, making friends with them, and learning about trucking from them.
However, there is a more…shall we say modern way of doing things. Try the Internet. There are endless resources for truck drivers and trucking students looking to increase their knowledge base, learn new things about their industry, or just give themselves a little refresher course.
One good way of doing that is hitting YouTube, where many in the trucking community have set up their own little portals where they can share their expertise with you.
From things as diverse as how to handle the truck safely to the advantages and disadvantages of being a truck driver to how to reduce back pain and stay healthy as a truck driver, there are any number of potential videos you can use for both inspirational and instructional purposes.
For many of these sites, they are part of a larger community of websites, blogs, message boards, and social media, where people with an interest in trucking have banded together for the common good. Many of you may recognize the term "vlog," which is a hybrid term of "video" and "blog." Many of the trucking videos discussed here fall under that category.
If you have been ingraining yourself in the trucking culture, you may be familiar with many of the groups adding trucking videos with truckers and students in mind. Here are a few of them. When you have some down time, explore their vlogging portals and see if any of the videos might interest you.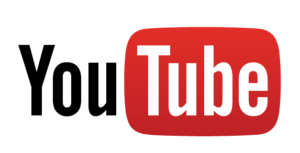 Smart-Trucking.com: Smart-trucking.com offers a variety of trucking-related issues, including topics such as properly securing freight, taking pride in keeping your truck clean, and electronic log books. Taking a comprehensive approach, Smart-Trucking.com is one of the industry leaders, and should be a staple of your viewing habits.
Allie Knight: With more than 28,000 subscribers, Allie Knight offers a view into the life of a woman in the trucking industry, offering videos that play out more like a video journal of her time as a truck driver than an instructional routine. Still, she occasionally takes questions from her subscribers, and offers a valuable perspective on trucking.
Trucker Josh Vlog: Trucker Josh is a Canadian trucker who travels with his dog Diesel, who offers slice-of-life vids on the daily intricacies of the business, including interacting with commenters and offering shout-outs while doing things like laundry on the day off, lamenting the price of fuel, and visiting landmarks on his journeys. He also charts his progress on the map
Ike Stephens: Offering a more opinionated approach to trucking vloggers, Ike Stephens offers the some of the same on-the-job observations as other drivers, but also has a section called "Bonehead Truckers" where he calls out drivers who are behaving badly. The variety of content Stephens provides can be a tremendous advantage to truckers, and offers a voice of the industry that many truckers believe to be valuable.
Exploring the content of a variety of sources representing the trucking community has substantial benefits for trucking students, offering them exposure to their industry, helping them absorb the rules, regulations, and terminology associated with the job, and helping them get into the "trucking mindset."
This understanding can have a direct benefit to you as a student and can help you find the trucking school that is right for you.