An Anniversary Message from DDA
Exactly four and a half decades ago we opened the doors of Diesel Driving Academy, and since then we have helped thousands of men and women begin their new careers as professional truck drivers.
Since the beginning, our goal was to provide students with the skills and endorsements major transportation companies are looking for in their drivers.
The focus of our CDL training programs has always included intensive classroom instruction, maneuvering and driver training, and on-the-road experience.
We have strived to establish ourselves as a leader in truck driver training, and continually update our driver training programs to grow and change with the trucking industry.
We Can't Thank You Enough
To our staff members and instructors: Thank you. Thank you for meeting with prospective students, encouraging them, and telling each of them about our strengths and our driver training programs. Thank you for sharing your many years of experience in the trucking industry, and continually networking and sharing job listings so that our students and graduates are able to make connections and launch their new careers.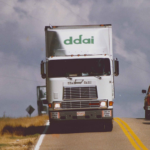 To each of our many students and graduates: Thank you for trusting us to help you take the first steps in your trucking career! Each one of you has been an essential part of our great success story, and we can't thank you enough for that.
You have all been a very big part of our extended family and you are instrumental to our success as a school. We hope to see you back on campus soon!
We are also thankful to each of the communities we have been – and are – a part of. We look forward to future generations who will be part of the institution's continued growth. Again, congratulations to all!
Looking Backward as We Look Ahead
As we look back on the past 45 years, we are filled with many emotions. We are proud of the past 4+ decades well spent being dedicated to making good basic drivers of the men and women who wish to make a career in this field.
And remember: when you can drive a truck, you've got a job, my friend!
Thank you to everyone who submitted photos for our anniversary video. We had a great time reminiscing! if you didn't get a chance to submit photos from your time at DDA, feel free to post and share your story on our Facebook page!